I don't want to be an alarmist, but this Boston Herald story, "Robert A. De Leo tied to tribe flak," does raise some red flags.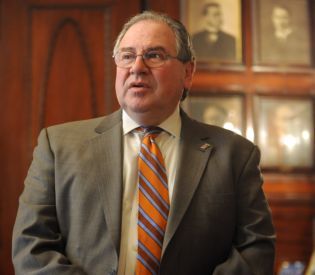 Are we going to get caught in a s__t storm? Of course we are. Brooke Scanell, who is also Credric, Aaron , Markie and Marie's flak, is getting paid an outrageous amount of money  ($500k) to do a media campaign for the "Taunto itty bitty casino."  Again, the  tribe's spending big bucks on that  effort and it should cost about $100k at best. The Council Drones sat right there and voted to give her a$200k deposit.
Brooke is a fundraiser for Speaker DeLeo's (House candidates) campaign.  She helps him rake in millions from everywhere to get his members back in office. And guess who gets a percentage of what's raised?
Correct! Have a familiar ring?