The Genting rigged election is likely to come out this way…..
Yvonne Frye AVANT ( All of the Fryes will vote 2 or 3 times to keep getting paid as Council employees and besides  Kimmie Frye is in charge of the election…ballots in the trunk don't you know….or "Hey need to vote a few more times? Nobody will know the difference cause we don't allow any election observers." Yvonne is such a mess she keeps reminding everyone she's been on the Council over 20 years.  Too bad she only helps herself ! )
Cheryl Frye Cromwell ( When your sister is in charge and your peeps are voting 2 or 3 times why worry?  All your dirty little secrets aren't secrets and all the phoney credentials and taking credit for federal programs can't bring the respect you crave.  Worst, you can't get that crick out of your neck from looking over your shoulder.)
Aaron Tobey ( Another delusional usurper who undermined the most essential tribal traditions.  Remember the "Tobey Elders" or the "Bomber Jacket Elders" he established to replace the true Elders, who disliked him.  He torpedoed our aqua farming opportunity owned by the late Mr. Kelly while screeching about Aboriginal Rights.  He gave away our Aboriginal Rights to hunt and fish to the state in the Crappy Compac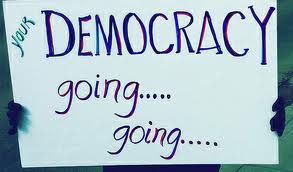 t…..that was a doozey.That was the first time the BIA said …who are these guys? in a scathing rebuke of our Compact. The guy almost started a full fledged riot.  Yes indeed he will replace Winnie Johnson who sucked up to Cedric so hard in the Mashpee Enterprise you had to wonder if she was on something. She's so simple she was promising families monthly allotments from the casino we will never have….thanks to her buddies. And hiding her Mercedes 500 doesn't mater either cause everyone knows shes hiding it.)
The fourth winner of this  election remains a mystery.  The corruption is so rampant you have to wonder if the outcome really matters.